You can look forward to keynotes, welcome speeches, and panels in the fields of science, business, and politics. They will provide insights on the changing role of EU and what this means for MOOCs. The impact of MOOCs in the health sector, MOOCs and HEI, and the future of MOOCs and similar formats are a selection of other topics which we want to discuss.
Keynote Speakers
Dr. Georgi Dimitrov is responsible for the newly created unit Digital Education in the European Commission, Directorate General for Education and Culture. He joined the European Commission in 2008 and was first involved in various roles in setting up the European Institute of Innovation and Technology (EIT). He then helped to develop and launch HEInnovate, an initiative by the European Commission and the OECD aimed at supporting universities to become more entrepreneurial. He led the development of the first Digital Education Action Plan adopted in January 2018, and also of the new Digital Education Action Plan 2021-2027, which was adopted in September 2020. Before joining the Commission, Georgi worked for a leading multinational telecommunication company and in a software start-up in Germany. Georgi studied at the University of Bonn (M.A.), the University of Erlangen-Nürnberg (PhD) and the Open University UK (MBA in Technology Management).
Dr. Gaya Gamhewage is a medical doctor and public health expert with three decades of experience in the public health sector. She has worked with the World Health Organization for 19 years, mostly leading capacity building initiatives for health emergencies, including those for COVID19 trainings. She is currently Head of Learning & Capacity development for WHO's Health Emergencies Programme and is leads development of the first-ever global strategy to frame the contribution of education and learning to achieve Health For All.
Dr. Gamhewage also holds Masters Degrees in International Health and in International Policy-Making and Negotiation. She is skilled in supporting countries to build up their own capacity to protect the health of their populations. She is a passionate advocate for and creating fair and sustainable environments and ecosystems where women and men grow and thrive in the service to other. Her areas of expertise include education & learning for health; public health programming; negotiation & advocacy; knowledge networks & ecosystems management; and community engagement and risk communications. She is also an experienced trainer, facilitator and certified coach.
Jeff Maggioncalda joined Coursera as CEO in June 2017 and since then helped the company grow to over 77 million learners and 6,000+ institutions, served by high-quality learning content from 200+ of the world's top universities and industry educators. He previously served for 18 years as the founding CEO at Financial Engines Inc, a company co-founded by economist and Nobel Prize winner William Sharpe. Financial Engines grew rapidly under Jeff's leadership, providing high-quality online investment advice that has helped millions of people save and prepare for retirement. Jeff has also worked as a consultant at McKinsey & Company and Cornerstone Research and continues to serve as a Director of Silicon Valley Bank, Inc. He holds an M.B.A. from the Stanford Graduate School of Business and a Bachelor's degree in Economics and English from Stanford University. In his free time, Jeff is a lifelong learner and proud dad, and enjoys studying music theory and spending time with his wife and three daughters.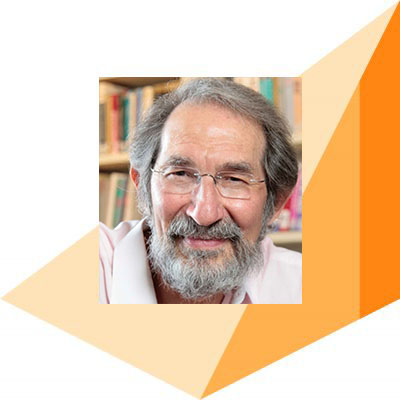 Prof. Geoffrey West is the Shannan Distinguished Professor and former President of the Santa Fe Institute and an Associate Senior Fellow of Oxford University's Green-Templeton College. West is a theoretical physicist whose primary interests have been in fundamental questions ranging across physics, biology and the social sciences. His research includes metabolism, growth, aging & death, sleep, cancer, innovation, cities, companies, the accelerating pace of life and global sustainability. West has lectured at many high profile events including TED and Davos. He has received many awards and his work featured in numerous publications, podcasts and TV productions worldwide. He is the author of the best-selling book Scale; The Universal Laws of Growth, Innovation, Sustainability, and the Pace of Life in Organisms, Cities, Economies, and Companies and was named to Time magazine's list of "100 Most Influential People in the World" in 2007.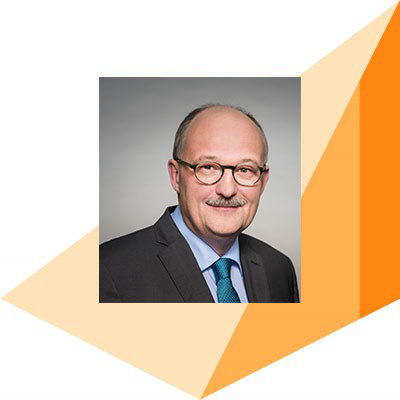 Dr. Michael Meister was born on 9 June 1961. He holds a doctorate in mathematics and has been a member of the German parliament, the Bundestag, since 1994. From 2002 to 2004 he was chairman of the finance working group of the CDU/CSU parliamentary group in the Bundestag. Subsequently, until the end of 2013, he served as deputy chairman of the CDU/CSU parliamentary group, where his responsibilities included fiscal and budgetary policy. From December 2013 to March 2018 he was Parliamentary State Secretary at the Federal Ministry of Finance. Since March 2018, Meister has held the position of Parliamentary State Secretary at the Federal Ministry of Education and Research.
Sanna Järvelä is a professor in learning sciences and head of the Learning and Educational Technology Research Unit (LET) in the University of Oulu, Finland. Her research interests deal with self-regulated learning, computer supported collaborative learning and on-line learning processes. Järvelä and her research group is internationally recognized in theoretical and methodological advancement of social aspects of self-regulated learning (socially shared regulation in learning) and processes oriented and multimodal research methods. She has published more than 170 scientific papers in international refereed journals and about 50 book chapters and three edited books, her Google Scholar h-index is 60. She is the Chief Editor in the International Journal of Computer Supported Collaborative Learning. Järvelä is the member of the Finnish Academy of Science and Letters, the past EARLI (European Association for Research on Learning and Instruction) president and a member of the PISA 2025 'Learning in the Digital World' expert team.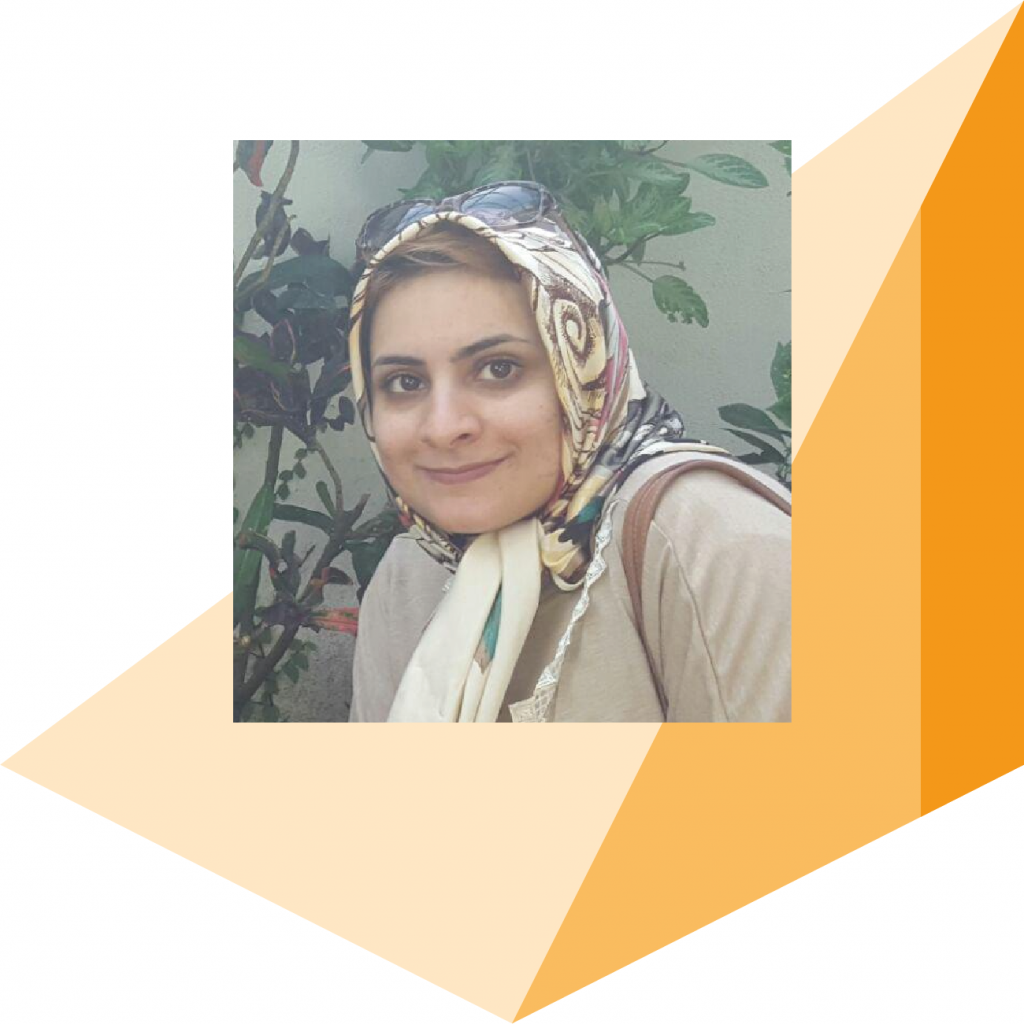 Motahhare Eslami is an assistant professor at the School of Computer Science, Human-Computer Interaction Institute (HCII), and Institute for Software Research (ISR), at Carnegie Mellon University. She earned her Ph.D. at the Computer Science Department at the University of Illinois at Urbana-Champaign. Motahhare's research develops new communication techniques between users and opaque algorithmic socio-technical systems to provide users a more informed, satisfying, and engaging interaction. Her work has been recognized with a Google Ph.D. Fellowship, Best Paper Award at ACM CHI, and has been covered in mainstream media such as Time, The Washington Post, Huffington Post, the BBC, Fortune, and Quartz. Motahhare is also a Facebook and Adobe Ph.D. fellowship finalist, and a recipient of ICWSM Best Reviewer Award. Motahhare's research is supported by NSF, Amazon, Facebook, and Cisco.
EMOOCs Future Track – Panel "Transformation of the University towards a Hybrid University"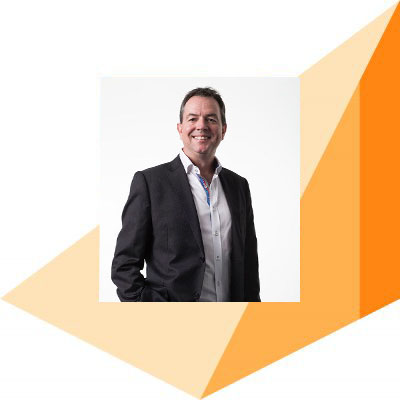 Peter Scott is Pro Vice-Chancellor (Education) at the University of Technology Sydney in Australia. Before UTS, he worked at the UK's Open University for nearly 20 years, after 9 years researching and teaching in the field of Psychology at the University of Sheffield. As a leader in research, his lifetime research grants in teaching, learning technology and knowledge media sum to around €56.5M EUR; as a scholar, he was the founding President of the European Association of Technology Enhanced Learning (EATEL); as an academic entrepreneur, he launched a technology spin-out company in interactive telepresence; and as learning innovator, he was closely involved in the European launch of Apple's iTunesU and iBooks. Also relevant to this symposium, Peter is the Strategic Initiative Coordinator for UTS' Lifetime of learning stream. Part of this strategy was the 2019 launch of 'Open' http://open.uts.edu.au, as a platform to bring together a new range of educational fee and free products supporting the stacking of microcredentials to new degrees.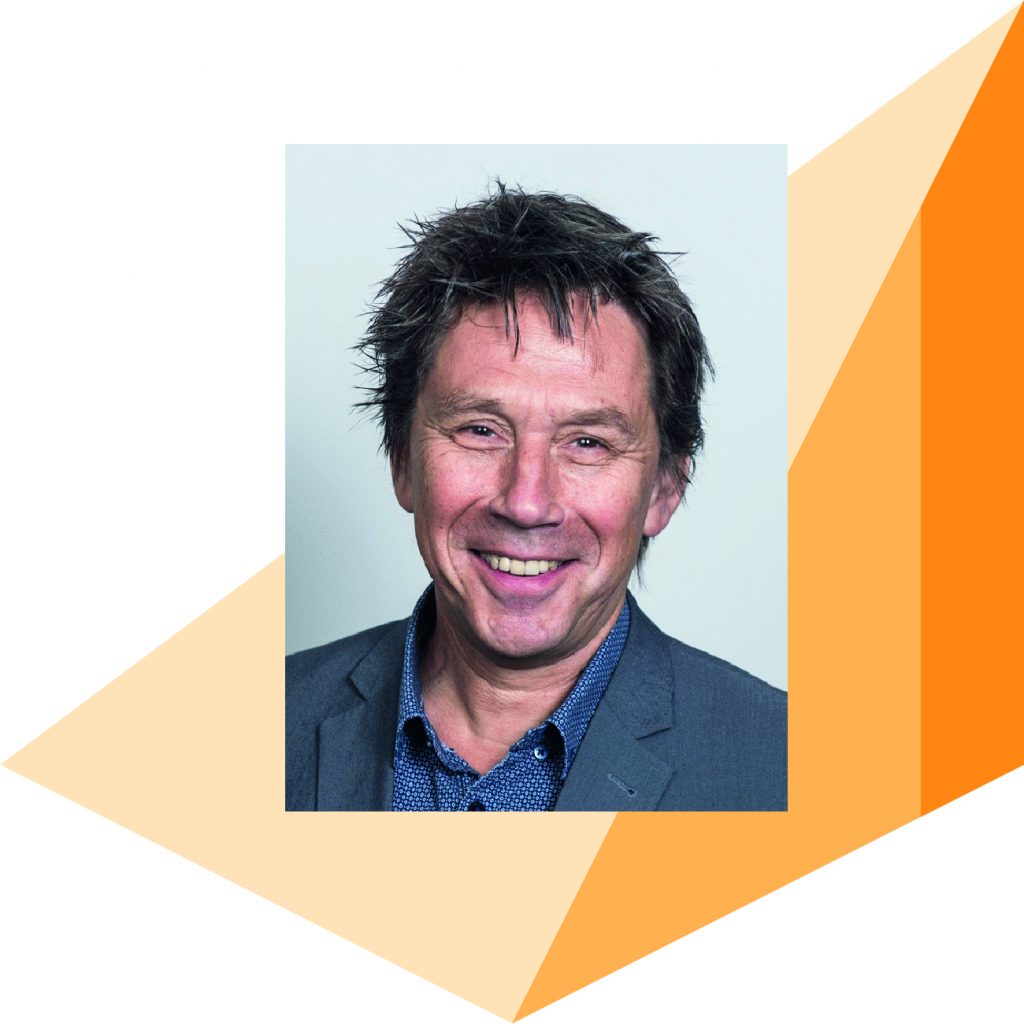 A former teacher in elementary school, Pierre Dillenbourg graduated in educational science (University of Mons, Belgium). He started his research on learning technologies in 1984. In 1986, he has been on of the first in the world to apply machine learning to develop a self-improving teaching system. He obtained a PhD in computer science from the University of Lancaster (UK), in the domain of artificial intelligence applications for education. He has been assistant professor at the University of Geneva. He joined EPFL in 2002. He has been the director of Center for Research and Support on Learning and its Technologies, then academic director of Center for Digital Education, which implements the MOOC strategy of EPFL (over 2 million registrations). He is full professor in learning technologies in the School of Computer & Communication Sciences, where he is the head of the CHILI Lab: "Computer-Human Interaction for Learning & Instruction ». He is the director of the leading house DUAL-T, which develops technologies for dual vocational education systems (carpenters, florists,…). With EPFL colleagues, he launched in 2017 the Swiss EdTech Collider, an incubator with 80 start-ups in learning technologies. He (co-)-founded 4 start-ups, does consulting missions in the corporate world and joined the board of several companies or institutions. In 2018, he co-founded LEARN, the EPFL Center of Learning Sciences that brings together the local initiatives in educational innovation. He is a fellow of the International Society for Learning Sciences. He currently is the Associate Vice-President for Education at EPFL.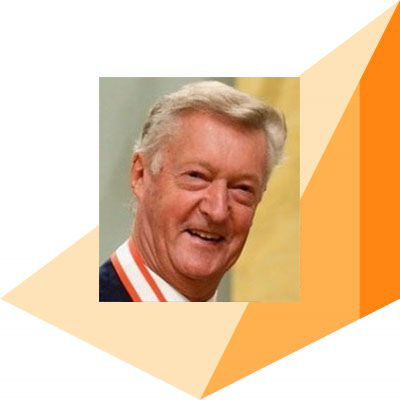 Educated at the universities of Oxford and Paris, Sir John Daniel is a 50-year veteran of open, distance and online learning. Now Chancellor of the Acsenda School of Management, he previously held the posts of vice-chancellor of the UK Open University, Assistant Director-General for Education at UNESCO and president of the Commonwealth of Learning. His 400+ publications include the books: 'Mega-universities and Knowledge Media: Technology Strategies for Higher Education' and 'Mega-Schools, Technology and Teachers: Achieving Education for All' as well as frequently cited papers on MOOCs and the educational impact of COVID-19. Knighted in the UK 1994 for services to higher education, he was made Officer of the Order of Canada in 2013 for his contribution to the development of open and distance learning. He is a Symons Medallist of the Association of Commonwealth Universities and has received 32 honorary doctorates from universities in 17 countries.
EMOOCs Future Track – Panel "Smart Learning for Smart Working"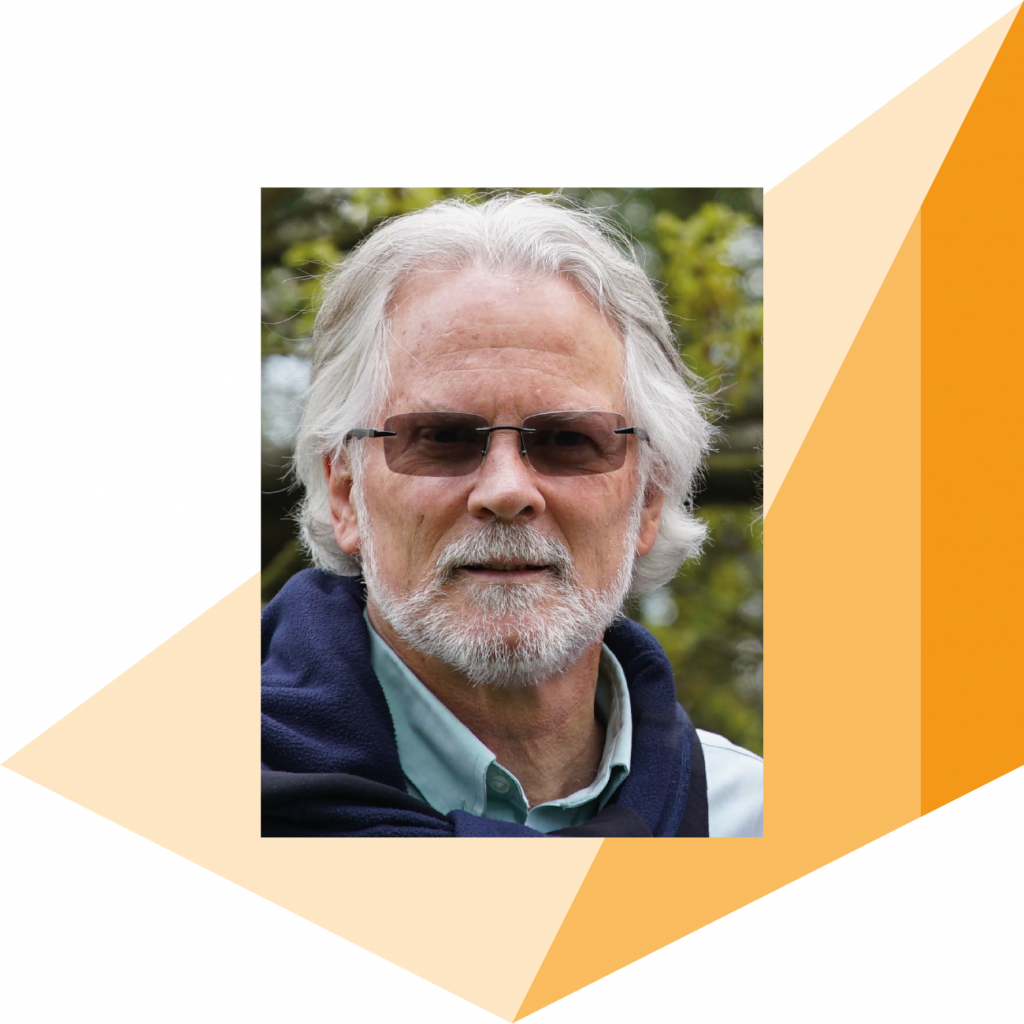 Phil Long is a lapsed behavioral ecologist. He studied the evolution of avian mating systems because he thought humans were too complicated. He was wrong. Phil applied his training to study workplace transformation induced by new technologies in the mid-1980's. Pivoting he joined a health science center as the Assoc. Dir. for SUNY Downstate Medical Research Library of Brooklyn and later an NLM Medical Informatics Fellowship. The rise of ubiquitous computing drew him to Seton Hall University, one of the first 1:1 laptop learning programs. There he built a student technology consulting practice, first piloted at WPUNJ, and replicated across 200+ institutions with help from the TLT Group. MIT called in 2000. The power of "open" was a powerful lesson. OCW, OKI and the MIT/Microsoft iCampus Alliance showed open content, open APIs and open software foster inclusion and innovation. MIT, University of Queensland and Northwestern co-developed remote labs and assessed their learning efficacy. 'Down under' he started a center for emerging technology at UQ and introduced edX to the campus and Australia. He helped found the Society of Learning Analytics and Research before grandchildren brought him north to UT Austin as AVP for Learning Sciences. There blockchains captured his attention as means of giving learners agency. Working with colleagues at ASU and Salesforce they developed the Trusted Learner Network. He guides the Learning and Employment Record (LER) Network for the US Chamber of Commerce Foundation. With the Open Skills Network (OSN) and Open Software Fellow at Concentricsky he is contributing to the W3C Verified Credential-EDU modeling, key infrastructure for new learning/earning cycle. His academic home is the Center for New Designs and Learning at Georgetown University.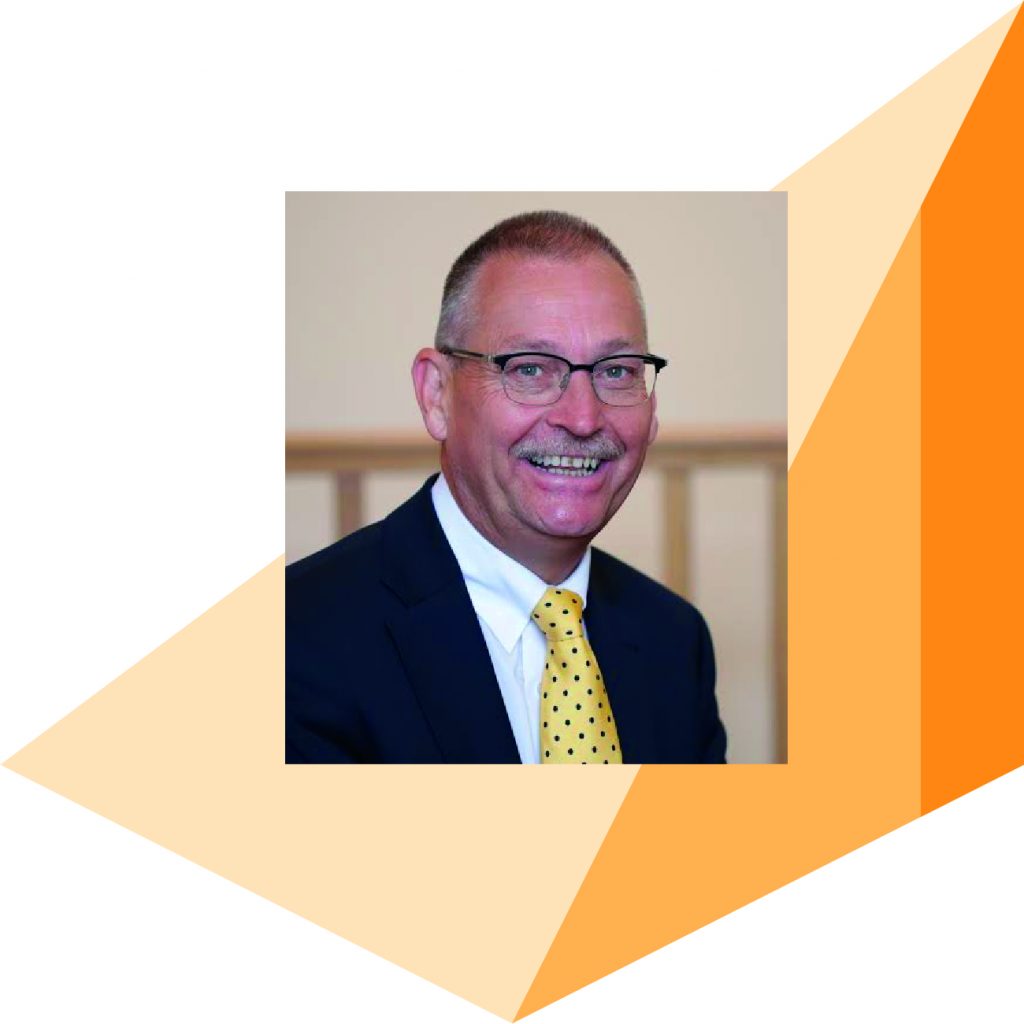 Mark Brown is Ireland's first Full Professor of Digital Learning and Director of the National Institute for Digital Learning (NIDL) at Dublin City University (DCU). He is an EDEN Fellow and current Treasurer of the European Distance and eLearning Network (EDEN). Professor Brown also serves on the Supervisory Board of the European Association of Distance Teaching Universities and is a member of the Executive Committee of the Open and Distance Learning Association of Australia (ODLAA). In 2017, the Commonwealth of Learning recognised Mark as a world leader in the area and he was Chair of the 2019 ICDE World Conference on Online Learning in Dublin. In response to COVID-19 crisis, in 2020 Mark led a DCU team that developed "A Digital Edge: Essentials for the Online Learner" as a MOOC attracting over 7,500 learners. He was also part of the team that developed "How to Teach Online" on the FutureLearn platform that attracted over 90,000 educators. This year Mark co-designed with NIDL colleagues, "Higher Education 4.0: Certifying Your Future", a new MOOC exploring the future of universities in the post-pandemic world.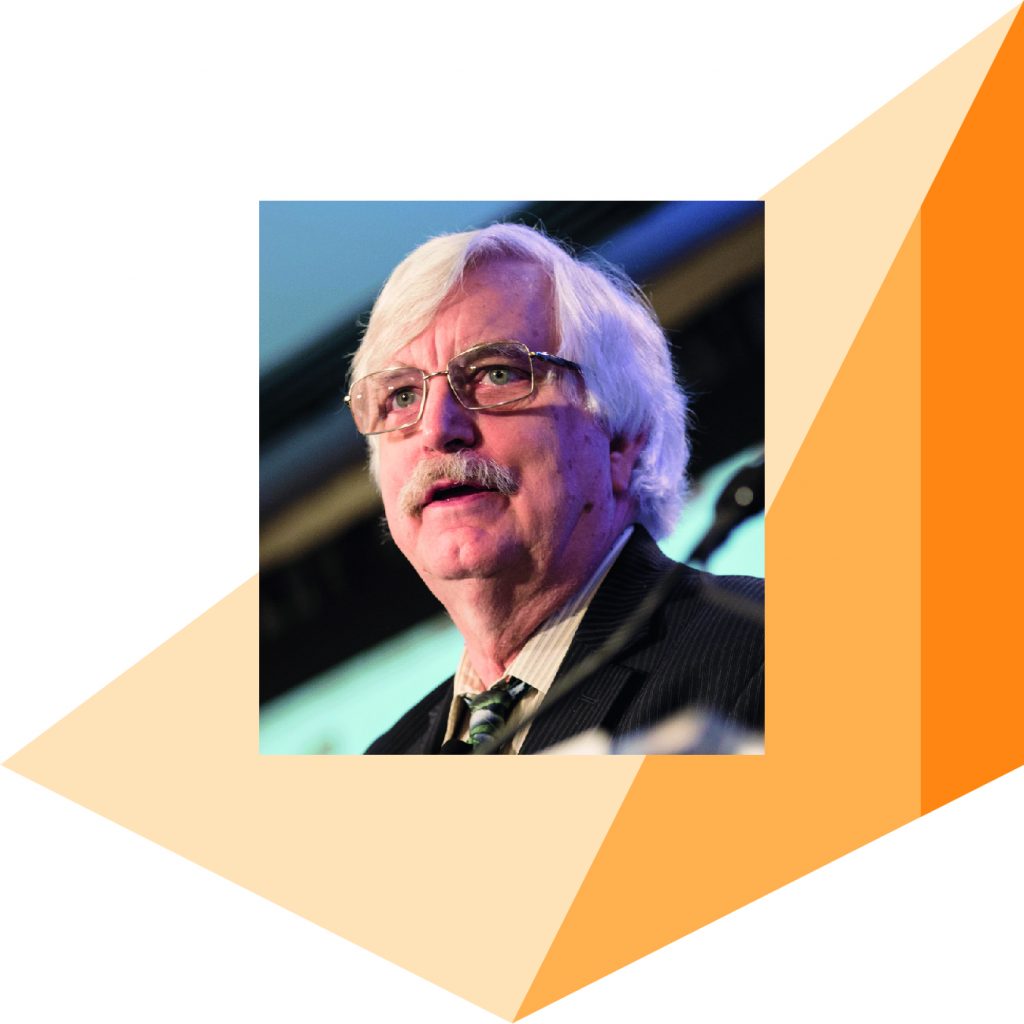 Chris Dede is the Timothy E. Wirth Professor in Learning Technologies at Harvard's Graduate School of Education (HGSE). His fields of scholarship include emerging technologies, policy, and leadership. In 2011 he was named a Fellow of the American Educational Research Association. From 2014-2015, he was a Visiting Expert at NSF, Directorate of Education and Human Resources. Chris has served as a member of the National Academy of Sciences Committee on Foundations of Educational and Psychological Assessment, a member of the U.S. Department of Education's Expert Panel on Technology, and a member of the 2010 National Educational Technology Plan Technical Working Group. Chris also was an International Steering Committee member for the Second International Technology in Education Study, and he has participated in technology-based learning initiatives for various Global South countries. Between 2009 and 2013, he co-hosted a pioneering series of Wireless Edtech mobile learning conferences sponsored by Qualcomm. He is currently a Member of the OECD 2030 Scientific Committee and an Advisor to the Alliance for the Future of Digital Learning, sponsored by the Mohammed bin Rashid Global Initiative (MBRGI). His four most recent co-edited books are: Teacher Learning in the Digital Age: Online Professional Development in STEM Education; Virtual, Augmented, and Mixed Realities in Education; Learning engineering for online education: Theoretical contexts and design-based examples; andThe 60-Year Curriculum: New Models for Lifelong Learning in the Digital Economy.
EMOOCs Future Track Panel "The Governance Challenge for Digital Education"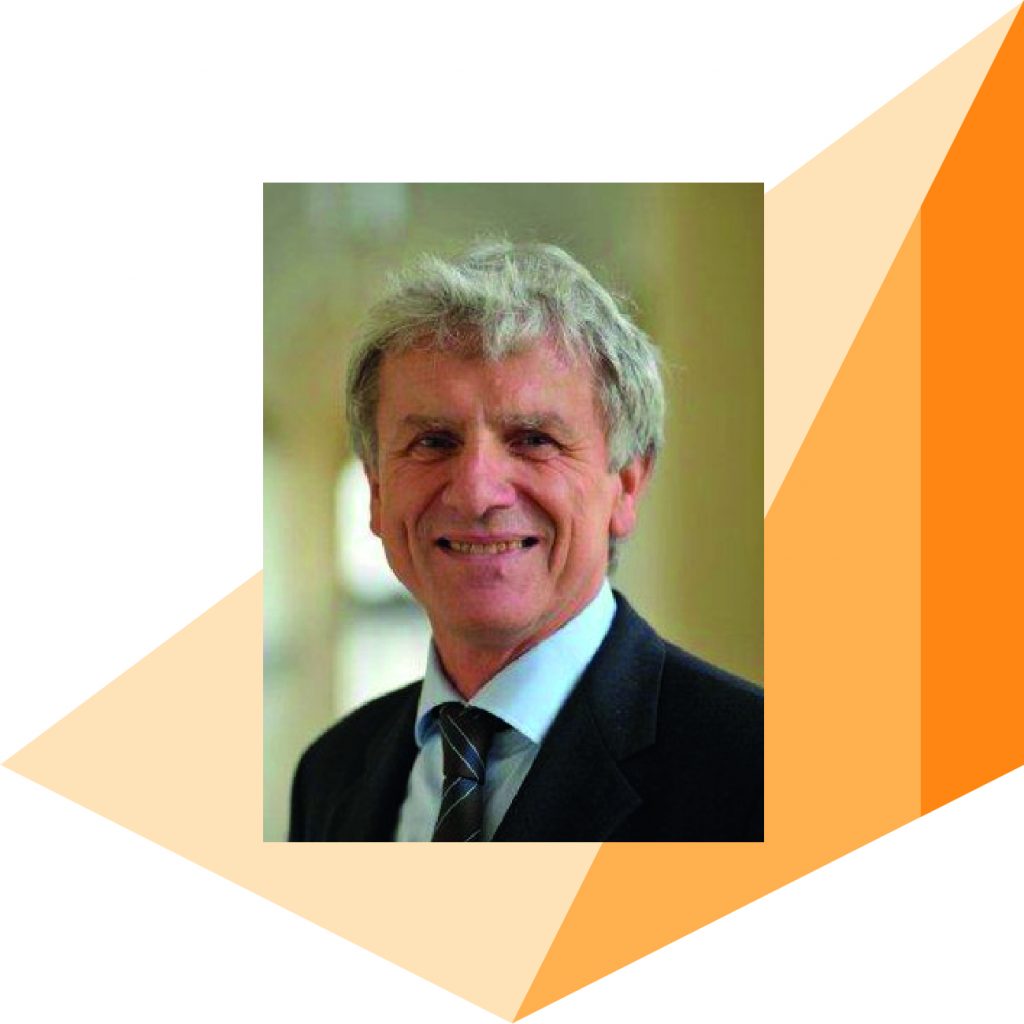 Martin Wirsing is a former vice president for teaching and studies of LMU Munich and full professor (em.) for Informatics. In 2016 he was awarded a degree of Doctor of Science (Honoris Causa) by Royal Holloway, University of London. He is co-author and editor of more than 20 books and has published more than 225 scientific papers in Computer Science. His current research interests comprise digitalization of universities, software engineering and its formal foundations, and autonomous self-aware systems. In the past he was coordinating several European IP projects including SENSORIA on software engineering for service-oriented systems and ASCENS on engineering collective autonomic systems; he was also serving as chairman of the Scientific Board of INRIA and of the Board of Trustees of the Max Planck Institute of Psychiatry. Currently, he is a member of the scientific committees of IMDEA Software Madrid, LRZ München, and the excellence initiatives of the University of Bordeaux and the University of Lorraine. He is member of the editorial board of several scientific journals and book series including Theoretical Computer Science, Electronic Proceedings in Theoretical Computer Science.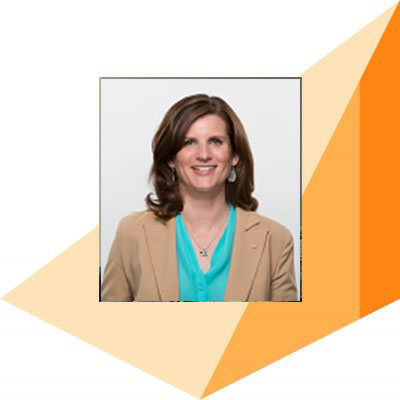 Leah Lommel is Assistant Vice President of EdPlus at ASU and Chief Operating Officer of ASU online. Her areas of responsibility include strategy, conception, and operationalization of online programs, services and new ventures. This includes ensuring ASU online's programs are rigorous, scalable and, ultimately, promote student retention and graduation. Leah's particular strengths include business process redesign and leadership of diverse teams in the development system design and decision-making process. She is an expert on emerging technologies and is constantly seeking innovative ways to find strategies that promote student engagement and success, integrated experiences and administrative efficiencies at an enterprise level.
Employed in higher education, student services, extended education and information technology since 1994, Leah has over 20 years' experience working with higher education
processes and systems. She earned her BAILS in Business Administration and her Masters of Administration in Leadership from Northern Arizona University.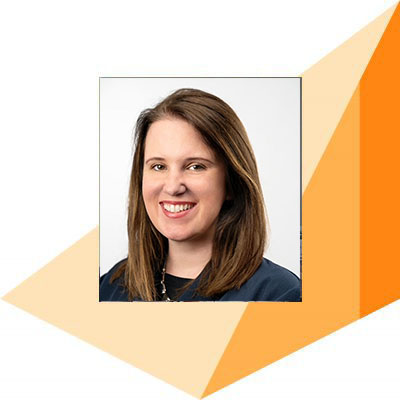 Anna Wood is a higher education executive with extensive leadership experience across a broad range of professional services. Her senior management roles have focused upon areas which have either required transformation or start-up and growth. She is currently working as Managing Director of Cambridge Online Education at Cambridge University Press and prior to taking up this role was Executive Director of Online and Professional Education at King's College London. In both is/roles Anna was responsible for the design and production of online and blended courses, and for business development for professional education and education consultancy. Anna has held a number of different university leadership positions including Director of Administration for the Dickson Poon School of Law at King's as well as previous roles leading on diversity and inclusion, governance and heading up education policy for a health professional body.
EMOOCs Future Track – Panel "Hybrid Learning and the Future of Teaching in HE"
For 25 years, Marja Verstelle has been building bridges for innovation and education in a variety of roles. Currently astrailblazer and project manager for the strategic alliance between Leiden University, TU Delft and Erasmus University Rotterdam, and previously as programme manager of the Digital EducationInnovation Programme and co-founder of the Centre for Innovation at Leiden University. It was there where she and her team launched the first MOOCs in the Netherlands, and several awarded MOOCs would follow. Marja has been strategic policy advisor to variousuniversity boards, and editor-in-chief of the national SURFspace website on digital education. Last year, Marja coordinated for her university the writing of the successful proposal for a European University Network, EUniWell. Currently, she is leading a project on student mobility between Leiden University, TU Delft and Erasmus University Rotterdam. In 2020, she received the national SURF Education award for her contributions to innovation in higher education and her ability to unite.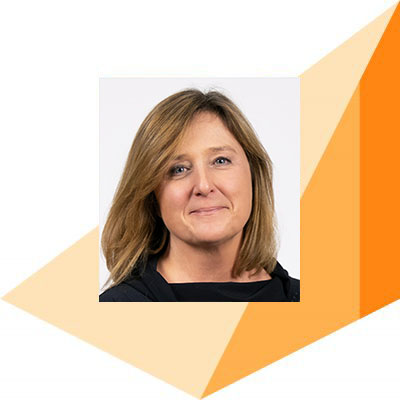 Susanna Sancassani is the Head of Unit of METID, the task force devoted to teaching and learning innovation at POLITECNICO DI MILANO, where she is lecturer of the "Teaching methodologies, strategies and styles " course at the PHD School. One of the pioneer of digital learning in Italy she is part of the Directive Board of the Itliana Society of e-Learning.
With other colleagues she has published "Progettare l'Innovazione didattica" (Milan , Pearson 2019, eng. Version "Designing Teaching Innovation" Milan , Pearson 2021) "Costruire servizi digitali" (Milan, Apogeo, 2003) "Il bit e la tartaruga" (Milan Apogeo, 2004) and "e-Collaboration: the sense of the Web" (Milan, Apogeo 2011).
EMOOCs Panel "The Big Fish in the Same Tank – Industry Insight form leading MOOC Platforms"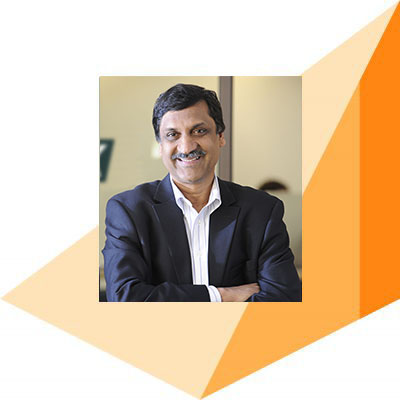 Anant Agarwal is the Founder and CEO of edX and Professor of Electrical Engineering and Computer Science at MIT. Prof. Anant won the Maurice Wilkes prize for computer architecture, and MIT's Smullin and Jamieson prizes for teaching. He is also the 2016 recipient of the Harold W. McGraw, Jr. Prize for Higher Education, which recognized his work in advancing the MOOC movement. As a CEO of a global nonprofit, Anant is helping to transform traditional education, removing the barriers of cost, location and access. edX is reimagining the possibilities of education, providing the highest-quality, stackable learning experiences including the groundbreaking MicroMasters® programs. Additionally, he is a recipient of the Padma Shri award from the President of India and was named the Yidan Prize for Education Development Laureate in 2018.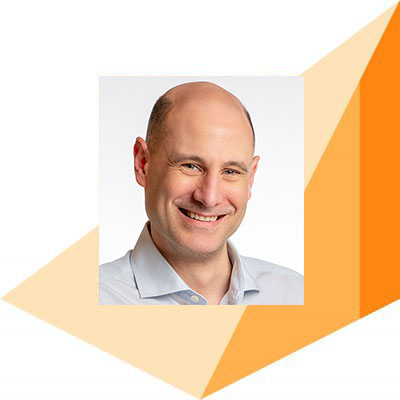 As the Vice President of Europe, Middle East & Africa for Coursera, Anthony Tattersall brings more than 20 years experience in the Learning industry and has worked in multiple areas of HR and Education solutions, with a significant focus on Learning and Development. He is passionate about exploring how learning and technology can improve lives, build skills and develop the next generation of leaders. Anthony has had an extensive career advising top institutions and senior executives on transformative projects. Prior to Coursera he was at Cornerstone, where he was Area Vice President UK. His team provided HR solutions encompassing Learning, Content, Recruiting, Performance Management, and Core HR. He has an M.B.A. from Durham University Business School.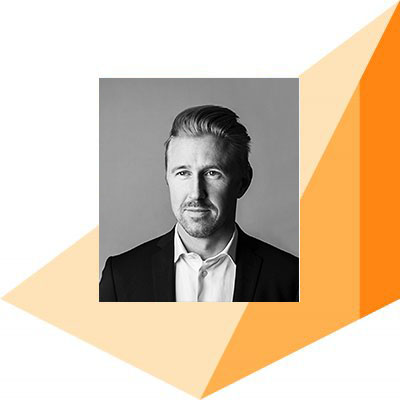 Justin Cooke is Chief Content & Partnerships Officer at FutureLearn. Prior to taking up this role, Justin was a non-executive Director of FutureLearn for over 5 years and was Deputy Chair of the FutureLearn Board prior to the SEEK investment in April 2019. In this role, Justin leads all content and partnership activity, building a content-led operation which grows and deepens FutureLearn's global partnerships to provide a world-class portfolio of content targeted at in-demand jobs and global skills gaps.
He has a strong media, marketing and technology background with a great track-record of scaling up digital businesses. He studied Drama at the University of Manchester before embarking upon a career with the BBC, followed by stints at Universal Music and United News & Media. He founded global digital agency Fortune Cookie in 1997, which he grew to 250 people and $30 million in revenue before selling to WPP in 2012. Along the way, he sat on the Board of Episerver, was Chair of the British Interactive Media Association (BIMA) for 5 years, and served on the Advertising Association's leadership council.
Since 2015, Justin has been an investor and adviser to numerous fast-growth, technology businesses at Northzone which was recently ranked the world's 5th best performing venture capital investor. For the past two years, he has also been Vice Chair of Unicef UK, a member of the Digital Advisory Board to the GREAT Britain campaign and sits on the Advisory Board of The British Museum among several other directorships.
Additionally, Justin has been listed in the Wired Top 100; rated the UK's second most influential person in digital by Econsultancy; inducted into the British Digital Hall of Fame and most recently, Business Insider ranked him as one of the "coolest tech investors in the UK".

EMOOCs International Track: Perspectives of Global and Regional MOOC Providers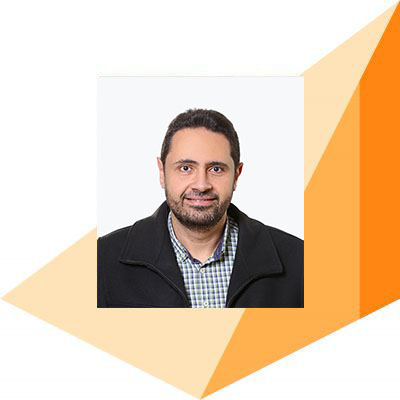 Dr. Sherif Halawa is the Chief Technology Officer, leading Engineering and Research at Edraak. Based in Amman, Jordan, his work focuses on developing educational technology that offers free and high quality online learning across the Arab region. Sherif leads Edraak's engineering, which develops novel educational features for Edraak's K-12, life-long learning, and B2B educational products and services. Dr. Sherif also heads Edraak's research unit, which works with learners, teachers, and local and international research and development organizations to understand and improve online learning in a regional and international context. 
Sherif holds a PhD degree from Stanford University, where he focused on applications of data analysis and predictive modeling in modeling dropout in MOOCs, and enabling dropout prediction that could help in delivering interventions. He was part of a team that developed 2 online learning platforms offering novel educational features to Stanford instructors and students, in addition to "Class2Go", Stanford's first platform serving Stanford MOOCs to the World.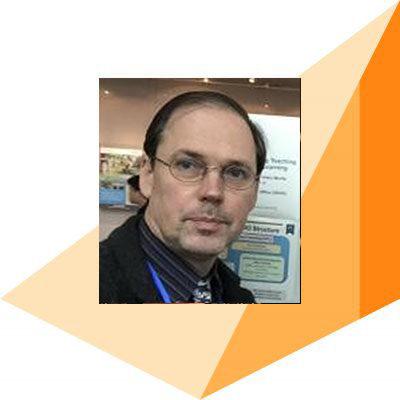 Jeffrey S. Cross is a Professor at Tokyo Tech located in Tokyo, Japan. He is the founder and general manager of the Tokyo Tech Online Education Development Office within the Center for Innovative Teaching and Learning. The office develops online courses in Japanese and English for release on edX prepared with instructors, staff and approximately 25 student teaching assistants (TAs). Working with TAs, he has managed the development of various open edX online course building tools and python-based scripts for learning analytics research, which are available on Github (TokyoTechX). Furthermore, he is a faculty member in the department of Transdisciplinary Science and Engineering in the School of Environment and Science, where he manages a lab of 12 students doing research on biofuels, Asian energy policy, and AI in education (edtech). Jeffrey previously worked at Fujitsu Labs Ltd. and Fujitsu Ltd. for 14 years developing semiconductor memories in Atsugi, Japan. Jeffrey received his Ph.D. in chemical engineering from Iowa State University, Ames, Iowa, USA in 1992 and has lived/worked in Japan for over 25 years.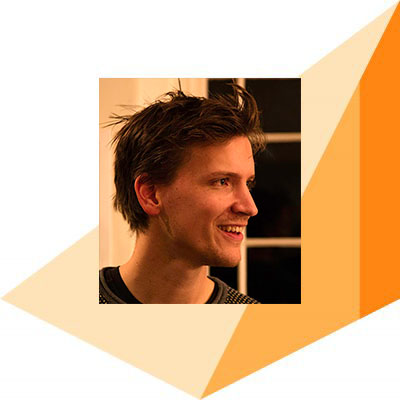 Matt Jenner, Director of Learning, FutureLearn
Matt is responsible for leading the advancement of FutureLearn's social learning pedagogy and how that impacts the experience for millions of learners. He uses a mix of pedagogy, technology and data-driven insight to collaborate with product development teams and our partners to enhance the learner experience.
Matt has worked with learners of all ages, providing interactive digital platforms for children and adults, from primary school to higher education and lifelong learning. Before joining FutureLearn Matt was at UCL leading distance education and online learning initiatives. He is active in several professional networks for educational technology and research.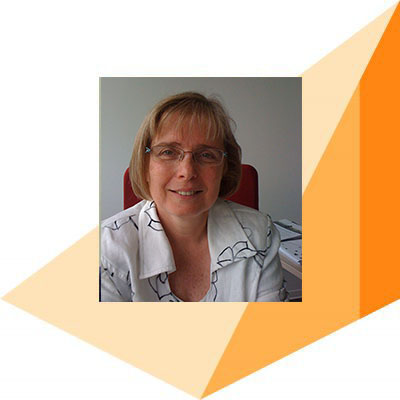 Catherine Mongenet is professor in Computer Science. From 2009 to 2012, she has been vice-president of the University of Strasbourg in charge of the digital strategy. In May 2013, she was appointed Policy Officer at the French Ministry of Higher Education in charge of the project "France Université Numérique". The aim of this national project is to support the French universities to develop online education and promote innovative teaching and learning methods using digital and online tools. She was responsible for the development of one major project is this agenda: the FUN MOOC platform, launched in October 2013 and dedicated to French and Francophone universities and their international academic partners. Since September 2015, she is the CEO of the public organization that has been created to carry on the FUN platform. The objectives of this organization are to manage the platform and its evolutions, to develop new partnerships and activities, especially in the context of life-long learning education and to increase its Francophone and international visibility.

EMOOCs Health Track: Digital Medicine – Curriculum 4.0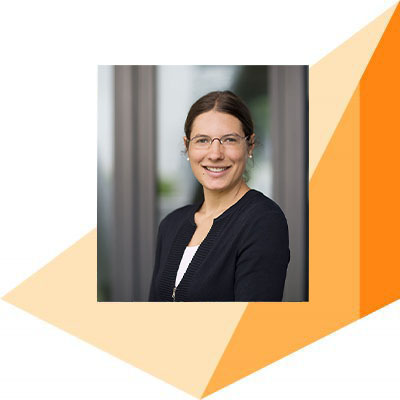 Anne Herrmann-Werner is a doctor for psychosomatic medicine and psychotherapy at the University Hospital Tuebingen. She is also a full professor for medical education at the Medical Faculty Tuebingen. Her main interests lie in teaching and assessment of interpersonal and communication skills, particularly in line of digitalisation.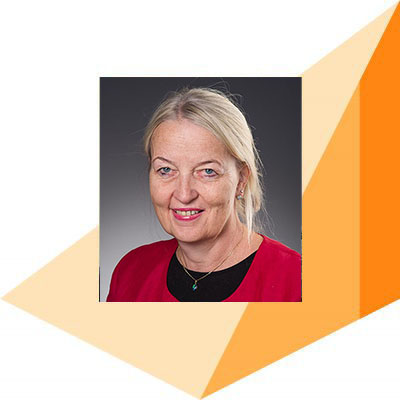 Anne Moen is full professor at the Faculty of Medicine at the University of Oslo, Oslo, Norway, and adjunct Professor, Norwegian Center for eHealth Research, Tromsø, Norway. She has led design and deployment of several digital learning resources, including MOOCs, with national reach in "systematic clinical assessment to strengthen interdisciplinary collaboration and patient safety in primary care", and international reach in "How to write a PhD proposal".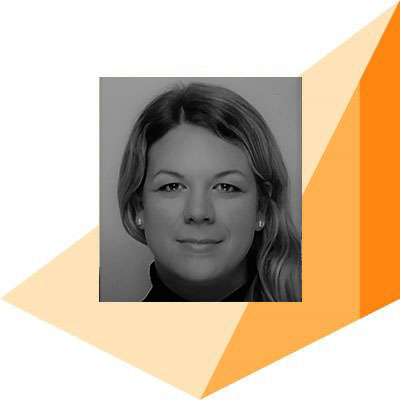 Jenny Brandt studies medicine at the University Mainz. She is co-founder and head of the project "Digital Medicine" within the Federal Association of Medical Students in Germany (BVMD) and is involved in several projects and working groups on the topic of AI, medicine and university teaching. Before studying medicine, she gained professional experience in the financial sector.


EMOOCs Health Track: Panel "Scalability of medical and public health education in low- and middle-income countries"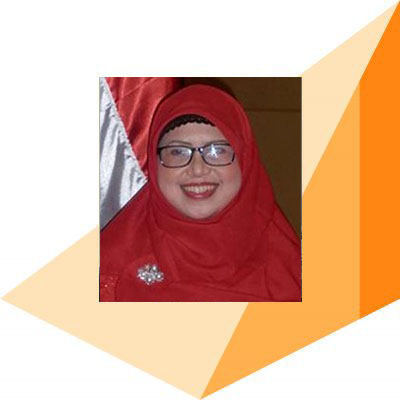 Dr. Titi Savitri Prihatiningsih, MA, MMedEd, PhD
Associate Professor in Medical Education at the Department of Medical Education and Bioethics, Faculty of Medicine – Public Health and Nursing, Universitas Gadjah Mada, Yogyakarta, Indonesia.
She is currently the President of SEARAME and Member of WFME Executive Council. She has been involved in medical education development since 1996. Her main interest is in curriculum development, quality assurance and medical education regulation. She is a leading figure in medical education in Indonesia. She served as the secretary to the Indonesian Association of Medical Schools from 2003-2011, she chaired the national working group to formulate Standards of Medical Doctors and Standards of Professional Education for Medical Doctors in Indonesia in 2004-2006 and 2017-2020. She was also involved in the development of Asean University Network for Quality Assurance (AUNQA) Guidelines for External Quality Assessment at Programme Level and served as member of AUNQA Executive Committee from 2013-2017. She was the member of National Board of Educational Standards under the Ministry of Research, Technology and Higher Education from 2014-2019. At her institution, she initiated the Department of Medical Education and Masters Programme in Medical Education – the first in Indonesia – in 2006. She also served as the Vice Dean for Academic Affairs and then the Dean from 2008-2012. At the national level, she currently chairs the Educational Division of Indonesian Medical Association. She is one of the Chairs of Global Task Force on Social Accountability,
Areas of expertise: curriculum development dan quality assurance in health profession education, social accountability and accreditation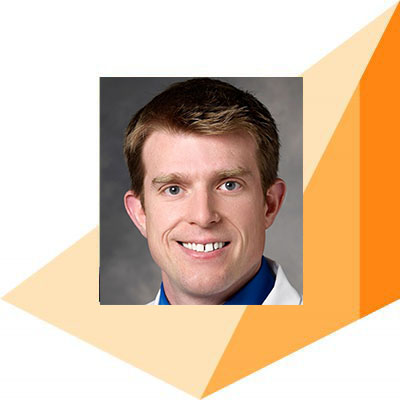 Dr. Matthew Strehlow is an Associate Professor in the Department of Emergency Medicine and the Director of Stanford Emergency Medicine International. Over the past two decades, he has worked in prehospital and emergency care in India, Nepal, Ethiopia, and Cambodia among other countries. Dr. Strehlow is a technical advisor to GVK EMRI in India, the largest prehospital ambulance provider in the world focusing on studying the delivery of emergency care in South and Southeast Asia. In Cambodia, Dr. Strehlow has worked on improving prehospital and facility-based emergency care systems under two USAID funded grants serving as Senior Technical Advisor for Quality Health Services project. Dr. Strehlow continues his commitment to improving care quality through education and strengthening networks of emergency care delivery.